Blocknet History
(BLOCK) Blocknet was distributed back on November 1st, 2014 and operates separately from a single administration, such as a central bank. It is not a mineable digital coin. This means in order to get BLOCK, you are able to go through a cryptocoin exchange service. The coin follows the proof of work and proof of stake (pow/pos) consensus. To stay updated with the latest news from Blocknet, you can find them on Reddit, Facebook and Twitter.
About Blocknet (BLOCK)
| | |
| --- | --- |
| Name | Blocknet |
| Symbol | BLOCK |
| Algorithm | |
| Mineable | |
| Consensus | Proof of Work and Proof of Stake (Pow/Pos) |
| Start Date | 1st November 2014 |
We don't have any wallets listed for Blocknet yet, check back soon!
We don't have any debit cards listed for Blocknet (BLOCK) yet, check back soon!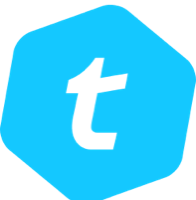 $0.0005704300
+2.18%