Zero History
ZERO is a fork of
Zcash
that in turn is a fork of
Bitcoin
. The Ƶero project was made by an unknown creator called zerocurrency early February 2017 as an experimental project to solve many inherent weaknesses of previous cryptocurrencies. A truly evolved project with multiple features that accomplishes to cover the needs of the many like no other. Since its inception and before it takes off, Ƶero became an orphan after the unknown creator mysteriously disappeared. Nobody knows what happened to him but the newly created Ƶero project somehow refused to perish and appeared to have a conscious of its own. Moved by this formidable power of will to live on, a small but vibrant community that knows no boundaries in race or gender composed by citizens of the world have decided to help Ƶero project grow, reach its true potential and become what was initially intended and more.
About Zero (ZER)
| | |
| --- | --- |
| Name | Zero |
| Symbol | ZER |
| Algorithm | Equihash 192/7 |
| Mineable | |
| Consensus | Proof of Work (PoW) |
| Start Date | 19th February, 2017 |
Zero by the numbers
Market Pos
#835

USD

Price
Market Cap
$675,004.48
Volume
$0.00
Supply
4,779,862.05
Difficulty
351815.820600181003101170063018798828125
We don't have any cloud miners listed for Zero yet, check back soon!
Scroll right for more information
Exchanges
Type
Fiats
Fees
Apps
Founded
Review
Visit

Crex24

Trading
Platform

Maker: 0.01%

Taker: 0.1%

2017


Read Review
Compare Exchanges
We don't have any wallets listed for Zero yet, check back soon!
We don't have any debit cards listed for Zero yet, check back soon!
Zero Price Chart
We don't have any price charts listed for Zero yet, check back soon!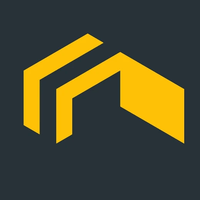 $0.0036034427
-2.45%