Ubiq History
Ubiq (UBQ), much like
Ethereum
, allows for the creation of smart contracts and decentralized applications. It was forked from Ethereum and has an improved codebase. Ethereum is always changing and innovating with new ideas, meaning it can be unstable. Ubiq is aiming to be a stable Ethereum. UBQ, the value token of the Ubiq blockchain, was created after the developers transferred a three-year-old token, Jumbucks (JBS), onto a blockchain with the functionality of Ethereum.
We don't have any cloud miners listed for Ubiq yet, check back soon!
Scroll right for more information
Exchanges
Type
Fiats
Fees
Apps
Review
Visit

Bittrex

Trading Platform

Maker: 0.25%

Taker: 0.25%


Read Review
Compare Exchanges
<!-- CryptoRival Calculator Widget BEGIN -->
<script type="text/javascript" src="https://static.cryptorival.com/js/calcwidget.js"></script>
<a id="cr-copyright" href="https://cryptorival.com/" target="_blank" rel="nofollow">Powered by CryptoRival</a>
<script type="text/javascript">
showCalc('ubiq', '500', false, '0', 'f93', 'f93', 'f93', '4e9f15', '09c', 'f0ad4e', 'd9534f', 'f5f5f5', 'eee');
</script>
<!-- CryptoRival Calculator Widget END -->
Customize this widget
We don't have any debit cards listed for Ubiq (UBQ) yet, check back soon!
Featured Video from Ubiq
Ubiq Community meeting - Feb 2018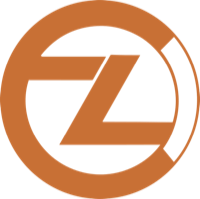 $2.12
+3.11%