Mining Calculator Widgets
You can embed the mining profitability calculators we have built in your own website, with the embed code we provide. You can customize the widget too and theme it to match your website or blog. We offer the widget for coins such as Bitcoin, Ethereum, Zcash and more.
Get Widget
Preview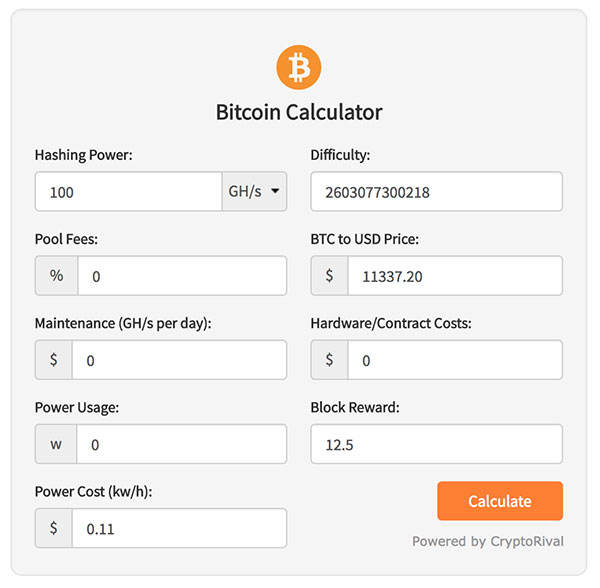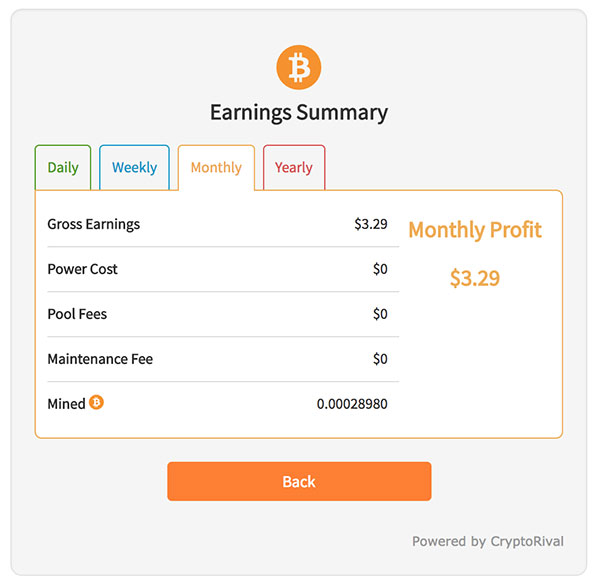 Cryptocurrency News
We also offer a news widget which you can embed on your website for free. It is a feed of the latest news from the cryptocurrency world. You can customize the link colors, the add borders, change the width and more. You can see a list of the sources we use over on our news page.
Get Widget
Preview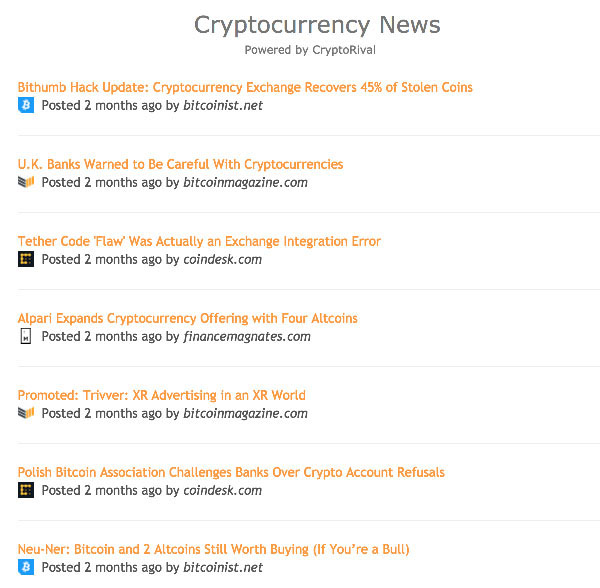 All our widgets are free to use, however, they are subject to our terms of use.