CIS | Crypto Invest Summit
October 15th, 2019 to October 17th, 2019
The #1 investment focused blockchain conference in the United States...
Read More
Converge2Xcelerate #ConV2X) 2019
October 15th, 2019
United States
Proving MArket Value ith Blockchain to the Healthcare Industry...
Read More

Blockchain Life 2019
October 16th, 2019 to October 17th, 2019
Russia
The forum Blockchain Life 2019 - is one of the biggest international events in Russia and Eastern Europe in the fields of blockchain, cryptocurrencies and mining. Annually, 5000 people from 70+ countries attend Blockchain Life forums. This year we are exp...
Read More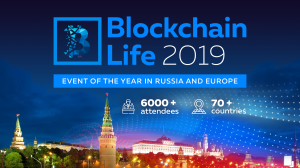 Eurasia Blockchain Summit Istanbul
October 18th, 2019 to October 20th, 2019
Turkey
• Summit
Eurasia Blockchain Summit, powered by Huobi Group and Kemer Partners, is the annual gathering of key industry leaders, government officials, mainstream companies, investors, blockchain enthusiasts, developers, and entrepreneurs in Asia, Europe, and other...
Read More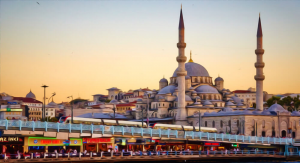 AI & Data Science Event
October 26th, 2019
United States
SoCal Data Science Conference is a data science learning platform to connect data science enthusiasts. We will demonstrate cutting-edge technology and feature a variety of data science experts covering topics including industry trend, data science...
Read More
Litecoin Summit 2019
October 27th, 2019 to October 28th, 2019
United States
• Summit
Join The Litecoin Foundation for two days of technical innovation, public policy and cutting-edge crypto culture. You'll have access to world-class speakers, influencers and thought leaders like: - Charlie Lee, Inventor of Litecoin - Tim Draper...
Read More
World Crypto Conference
October 29th, 2019 to October 31st, 2019
United States
• Conference
EVOLV is proud to present the Second annual Blockchain and Cryptocurrency Technology event, World Crypto Conference (WCC), October 29th – October 31, 2019, at The Cosmopolitan of Las Vegas. We are excited to announce the expansion of WCC in 2019, as...
Read More
Stellar Meridian in Mexico City, Mexico
November 4th, 2019 to November 5th, 2019
Mexico
• Conference
Stellar Meridian is the first conference hosted by the Stellar Development Foundation. At Meridian, we'll reflect deeply on the fundamental questions that make up the backbone of Stellar. We'll discuss big picture challenges around financial inclusion...
Read More
Malta AI & Blockchain Summit
November 6th, 2019 to November 8th, 2019
Malta
In 2019, the Malta AI & Blockchain Summit will be increasing in both size and scope, reflecting the hypervelocity of advances and immense opportunities that the sector has seen over recent months. Due to increased demand, we're hosting two shows this yea...
Read More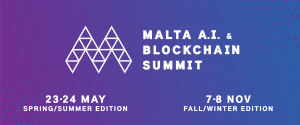 Showing 1 to 10 of 12 results
Page 1 of 2