Meter Up: The State of Decentralized Finance (DeFi)
August 22nd, 2019
United States
• Meetup
Meter brings together panelists and presenters to give a unique perspective on "The State of Decentralized Finance (DeFi)." The panel will feature a mix of founders, team members and venture capitalists. Moderator: Xiaohan Zhu, Founder and CEO at...
Read More
Maidsafe, Blockchain, Blockstacks and Bitcoin with Jim Collinson and Mike Cohen
August 22nd, 2019
United Kingdom
• Meetup
We are looking forward to meeting up with as many local SAFE Network, blockchain, and bitcoin fans as possible for an informal evening of discussion and socialising. We welcome MaidSafe long-time enthusiasts as well as beginners. So don't feel like you...
Read More
Blockchain Training Conf
August 28th, 2019
Blockchain Training Conference in Denver, Colorado from August 28 - 30...
Read More
Blockchain by Women
August 28th, 2019
United States
• Conference
To continue our series on Blockchain Pilot to Production, we'll take a deeper look at companies using the blockchain to track transactions and assets. We'll hear from entrepreneurs and advisors in Healthcare, Real Estate and Consumer Brands on their...
Read More
Altcoin Magazine Mastermind Event
September 4th, 2019 to September 6th, 2019
Indonesia
The mastermind event happening on Bali this September 4th to 6th is an event to set the pace for the year to come in crypto. Hosted by Altcoin Magazine, the people's favorite media, they have completely changed how crypto events are supposed to be...
Read More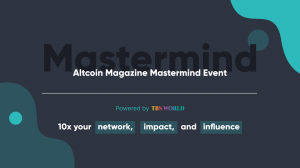 Bitcoin Cash Conference
September 4th, 2019 to September 5th, 2019
Australia
The Bitcoin Cash City Conference has been announced for September 4th through 5th, 2019 in North Queensland, Australia. Well-over a dozen speakers are scheduled, ranging from lead developers to entrepreneurs, who will gather at a critical time in...
Read More
Crypto Fest 2019
September 5th, 2019
Bitcoin Events, organisers of the Blockchain Africa Conferences, is hosting a crypto festival on 5 September 2019 in South Africa...
Read More
OKEx Talks 2019 - Lagos: Africa's Cryptocurrency Market in 2019
September 7th, 2019
Nigeria
OKEx Talks 2019 - Lagos: Africa's Cryptocurrency Market in 2019. Meet us in the city of Nigeria on 7 Sep 2019 and spend an afternoon of conversations, giveaways, drinks and nibbles...
Read More
Invest: Asia 2019
September 11th, 2019 to September 12th, 2019
Singapore
Whether you're based in San Francisco or Singapore, there is no escaping how big a role Asia plays in today's crypto markets. Whether it's the advent of exchange tokens, the importance of Asian OTC desks, or the unusually clear-eyed regulatory...
Read More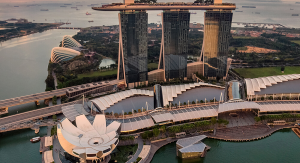 Empowering Blockchain Summit 2019
September 13th, 2019 to September 14th, 2019
Indonesia
• Summit
Empowering Blockchain Summit will bring major companies, founders, developers, investors, entrepreneurs, corporate leaders in the cryptocurrency and blockchain world together not only to build momentum and opportunities but also to engage in a discussion...
Read More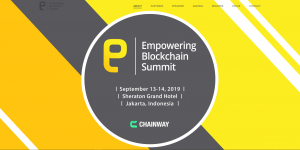 Showing 1 to 10 of 32 results
Page 1 of 4