Blockchain Expo North America 2019
November 13th, 2019 to November 14th, 2019
United States
Blockchain Conference and Exhibition focuses on the future of enterprise technology...
Read More

Digital Asset Summit: Markets 2019
November 13th, 2019
United States
Digital Asset Summit: Markets is the only conference designed specifically for the exchanges, insurers, banks, lenders and investors that allow a market to exist for institutional participants. Attendees will be financial market, investment, and blockchai...
Read More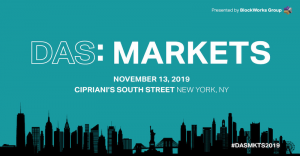 BlockShow Asia 2019
November 14th, 2019 to November 15th, 2019
BlockShow Asia 2019 is one of the major international platforms for showcasing innovative Blockchain solutions revealing hottest industry trends & sensations and bringing together Blockchain enthusiast and experts from all over the world (powered by Coin...
Read More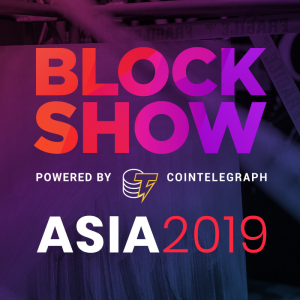 TF4 Blockchain Conference
November 14th, 2019
United States
TF Blockchain Conferences are capped at 200 attendees, in order to provide an intentional and intimate conference experience. Through our interactive speaker discussions and facilitated networking sessions, you will leave TF4 with the best connections yo...
Read More
Blockchain Eventon 2019
December 6th, 2019
India
• Conference
Blockchain Eventon is an opportunity for global professionals to engage, learn and explore what's next in the realms of Blockchain, AI, Big Data, IoT and Quantum Technologies. Through a series of diverse knowledge tracks, gain vital insights by...
Read More
Blockchain Economy in Istanbul, Turkey
February 20th, 2020
Turkey
Discover the Decentralization with the Experts in the Largest Crypto Owning Country-TURKEY. The second of the most comprehensive Blockchain and cryptocurrency conference in MENA and Eurasia will take place during two days in Istanbul on February 20-21...
Read More
Showing 1 to 6 of 6 results
Page 1 of 1