Bitcoin Cash History
Bitcoin Cash (BCH) is peer-to-peer electronic cash for the internet. It is a fork of the bitcoin currency, which came after bitcoin ran into trouble at the end of 2017, when fees were shot up and transactions were taking days to process. Bitcoin Cash immediately raised the block size to 8MB, instead of 1MB of the legacy bitcoin code. Low fees and fast transactions have been restored with the introduction of Bitcoin Cash.
About Bitcoin Cash (BCH)
| | |
| --- | --- |
| Name | Bitcoin Cash |
| Symbol | BCH / XBC |
| Algorithm | SHA-256 |
| Mineable | |
| Consensus | Proof of Work (PoW) |
| Start Date | 1st August 2017 |
Bitcoin Cash by the numbers
<!-- CryptoRival Calculator Widget BEGIN -->
<script type="text/javascript" src="https://static.cryptorival.com/js/calcwidget.js"></script>
<a id="cr-copyright" href="https://cryptorival.com/" target="_blank" rel="nofollow">Powered by CryptoRival</a>
<script type="text/javascript">
showCalc('bitcoincash', '500', false, '0', 'f93', 'f93', 'f93', '4e9f15', '09c', 'f0ad4e', 'd9534f', 'f5f5f5', 'eee');
</script>
<!-- CryptoRival Calculator Widget END -->
We don't have any debit cards listed for Bitcoin Cash (BCH) yet, check back soon!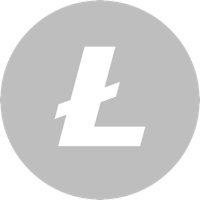 $137.31
+2.66%