Pros
Payouts made on a daily basis
Cons
Doesn't offer many cryptocoins to mine
Has no mobile apps
What is Bitcoin.com?
An alternative to buying digital currency such as bitcoin is by mining cryptocurrencies. It's big business and as such, can make you some big money. There are many ways to approach bitcoin mining; you can make your own rig at home, which requires a lot of cooling so as not to overheat, it uses your electricity constantly which can work out expensive and of course, you have to buy all the hardware in the first place. Then there is cloud mining services, such as Bitcoin.com. These are mining rigs sitting in big warehouses that are nice and cool. All you do is pay to use a piece of the hardware. No electricity costs at home, no hardware costs, just pay for what you need for as long as you need it. Not to mention that the uptime is guaranteed at 100%.
The history of Bitcoin.com
Launched in May 2017, Bitcoin.com is a bitcoin cloud mining service, open to anyone who wants to start making money mining bitcoin. Their head office based in Tokyo, Japan and offer their website is several languages. Roger Ver, who is well known for being the first person to make an investment in Bitcoin companies, is the CEO of the company, so this is a service to be trusted.
Pricing and Contracts
Bitcoin.com offer two types of mining contract; a 12 month plan and several lifetime plans. Currently, the 12 month plan is out of stock, but you can request to be added to the waiting list. The lifetime plans work a bit differently and are broken into three.
These contracts have no end date, which means they are yours to use forever, provided that they stay profitable. This means that so long as the contract is making more money than it costs to run, it's yours. All contracts, regardless of the length, incur a daily fee. This is for covering the maintenance of your contact, such as electricity costs, and is deducted from your daily profit. If, however, this fee exceeds your profit, your contract will end.
The three lifetime plans are as follows: the first is their most popular, second is Lifetime Plan Pre-Order 1 (available for pre-order on September 30th, 2017) and third is Lifetime Plan Pre-Order 2 (available for pre-order on October 31st, 2017).
Bitcoin Contracts and Profitability
(The profit and breakeven figures are based on fluctuating bitcoin prices, mining difficulty, along with various other factors. Please refer to our bitcoin calculator and charts to help make a decision that's right for you.)
12 Month Plan
$398
one time fee
Contract Length
Lifetime
Hash Power
2 TH/s
Daily Gross
$2.52
Daily Fee
$0.56
Daily Profit
$1.96
Breakeven
203 Days
Monthly Profit
After Breakeven
$58.80
Sign Up!
Lifetime Plan
$598
one time fee
Contract Length
Lifetime
Hash Power
2 TH/s
Daily Gross
$2.52
Daily Fee
$0.56
Daily Profit
$1.96
Breakeven
305 Days
Monthly Profit
After Breakeven
$58.80
Sign Up!
Lifetime Plan Pre-Order 1
$1,345
one time fee
Contract Length
Lifetime
Hash Power
5 TH/s
Daily Gross
$5.82
Daily Fee
$1.40
Daily Profit
$4.42
Breakeven
304 Days
Monthly Profit
After Breakeven
$132.60
Sign Up!
Data Centers
Bitcoin.com have partnered with already existing data centers in North America to keep the cost of their hashrate, and ultimately yours, as low as possible.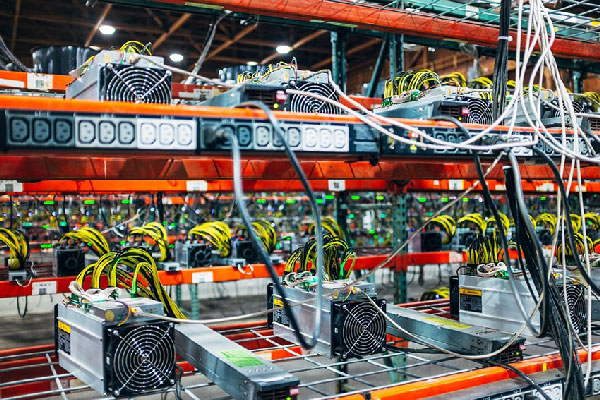 Cryptocurrencies Offered
Bitcoin.com offers their customers the ability to mine bitcoin and bitcoin cash. If you're interested in other cryptocurrencies, such as Litecoin, Ethereum, etc, check out other cloud mining companies, such as Genesis Mining.

Payouts
As soon as you start making some currency, Bitcoin.com payouts are daily, at 6:00am UTC, for the previous days earnings. Payments are in BTC or BCC, depending on what coin you are mining.
Is it a scam?
This is something a lot of people ask. Is it a ponzi scheme? Is it legit? Can Bitcoin.com be trusted? Bitcoin.com ran a beta trial with many customers from September 2016 to March 2017 and proved successful and well liked, hence the release to the general public in May.
Security
The Bitcoin.com website has an SSL certificate (https). This means all communication from your laptop, phone or pc and the website are encrypted. Bitcoin.com offer users two step authentication, adding an extra layer of security when you're logging into the site. For more information on two-factor authentication, visit our frequently asked questions.
Videos from Bitcoin.com
Introducing the Simple to Use and Robust Bitcoin.com Wallet
Bitcoin.com.com Pool Members Now Have the Option to Mine Bitcoin Cash
Bitcoin.com's Cloud Mining Services Sees Record Growth
Bitcoin Is Becoming a Popular Investment for Middle-Class Americans
Screenshots from Bitcoin.com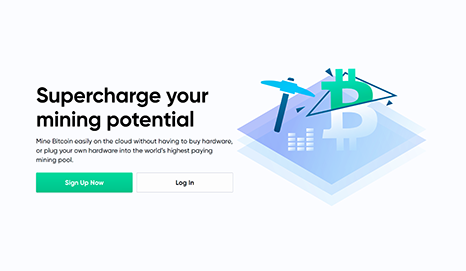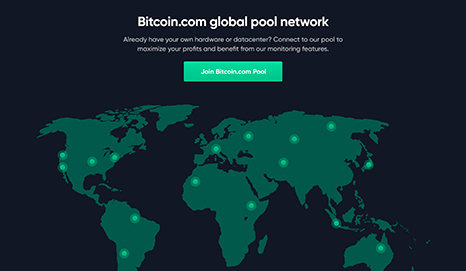 Visit Bitcoin.com
Share & Comment
Have you got something to add about Bitcoin.com? Have you used them and want to share your experience? Let us know here!