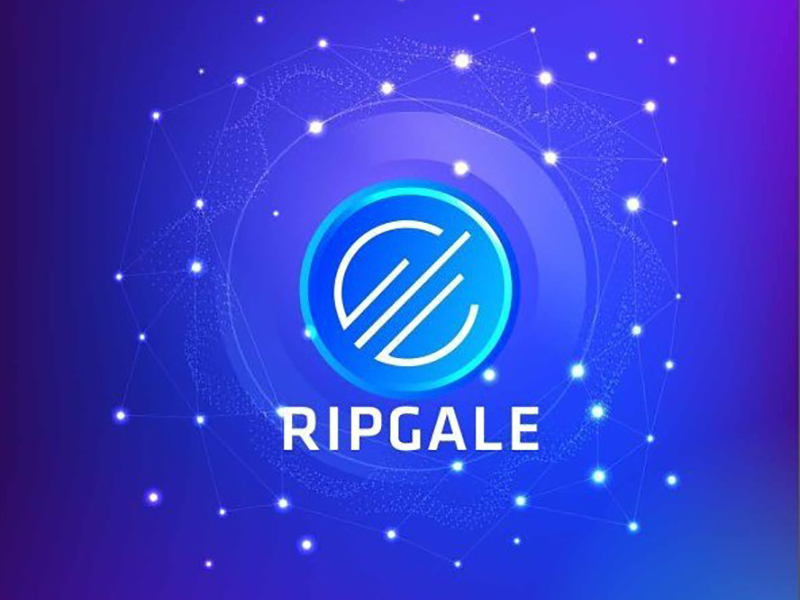 RipGale is a decentralized system designed exclusively for institutions. It allows new investment fund to operate smoothly and safely.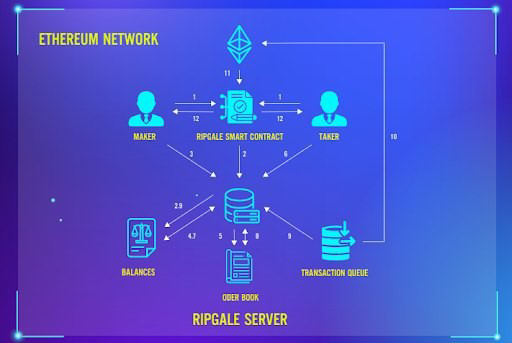 RipGale addresses the current problems of investment platform by providing a standard protocol for all orders, even if it's not from its Blockchain. Thus, orders are recorded on the blockchain only when it has been settled instead of constantly synchronizing with transactions. This significantly improves processing speed and minimizes, or even eliminates, unnecessary transaction fees.
RipGale Info
Token name: RAL
Token Type: ERC-20
Blockchain: Ethereum
Total circulating supply: 1,000,000,000 RAL
Initial circulating supply: 24.5% of the total circulating supply
Public sale price: 1 RAL = 0.5 $
RAL delivers outstanding features, including: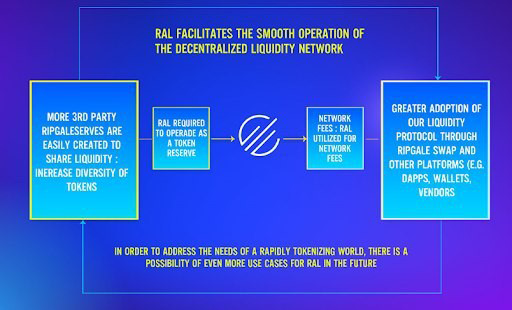 A decentralized system exclusively for institutions: It allows new investment fund to operate seamlessly and safely.
Stable coin: RAL can help stabilize newly issued coins.
RipGale Lending: A self-control system in which users has 100% control over their assets and trade at their respective interest rate.
Ripgale swap: A multi-chain transfer port that allows users to exchange tokens instantly and securely.
Smart Contract: RALs are integrated into smart contracts to manage funds and enforces necessary safety measures and regulations.
RipGale Ecosystem (RAL)
RAL is responsible for processing trading orders which are separated from the management logic and trading account control area, both of which can be replaced without affecting each other.
RAL provides a legal lending platform
RAL does not hold user assets
RAL provides a P2P lending platform
Topup and Collateral recovery
Staking RAL: Staking RAL is a form of voting to protect Ripgale itself by selecting and supporting the most prestigious and reliable Masternode. Stakers play a vital role in the Ripgale blockchain ecosystem.
The above is a summary of information related to the RipGale project.
---